LET LOOSE THIS DECEMBER HOLIDAYS!
Non-stop fun this End of Year School Holidays with SuperPark Singapore's LATEST camp offerings!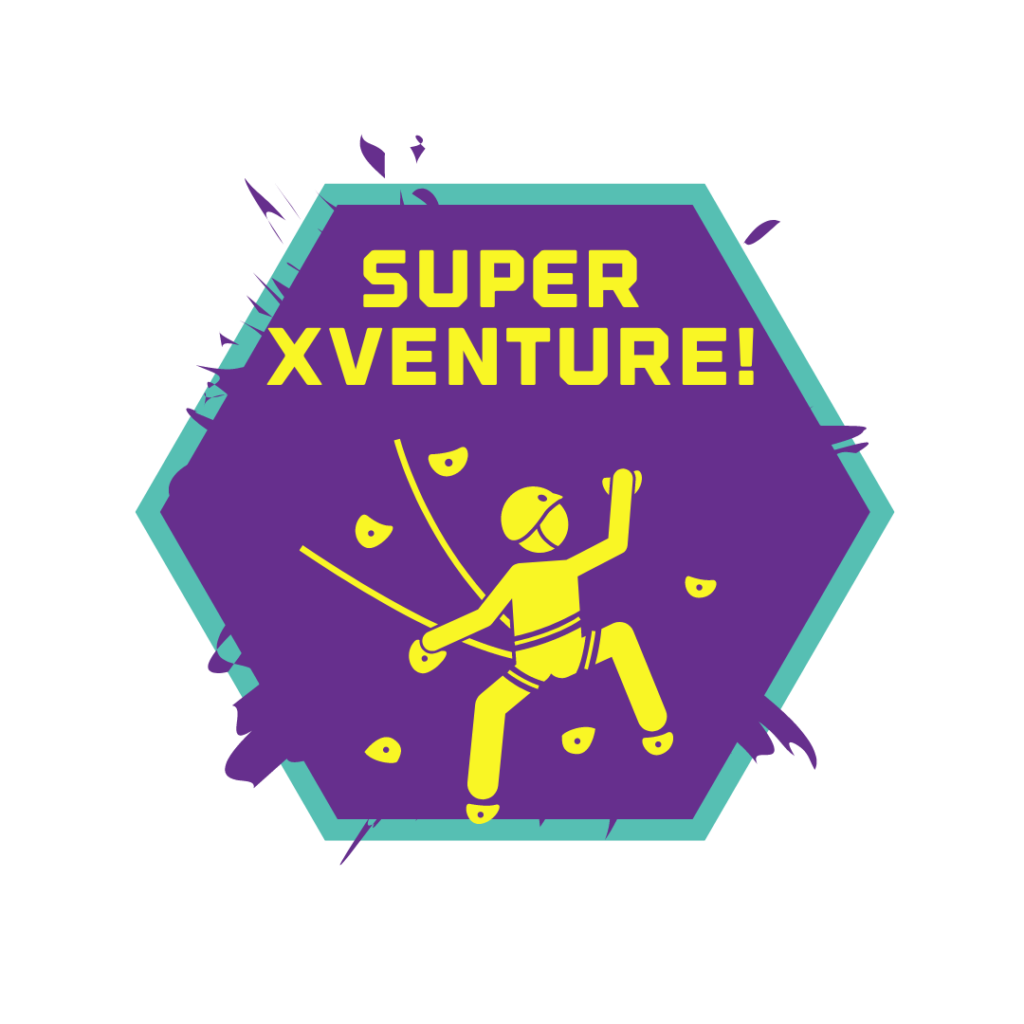 20 – 22 December
If you're still wondering how you can keep your children busy this end of year, then check out our 3-Day SuperXventure Day Camp!
Suitable for children ages 8 to 12 years old, this camp is filled with Outdoor cooking, high-element activities, skating and climbing. Sounds like a load of fun? You'll want to sign the kiddos up ASAP!
Led by experienced staff, and operating to the highest health and safety standards, you can rest assured knowing your kids are in expert hands over the holidays. SuperXventure is THE camp that'll keep them active, thinking and having a great time.
Book Now!

SUPERPARK ACTIVITIES
SUPERCLIMB
Up, up and away! Kids get to develop their hand-eye coordination as well as increases concentration, focus and patience.
SKATE AND SCOOT WORLD
Flip, slide and skate away in the only indoor skate park in Singapore! Show off your skills to your new peers. Skating is shown to develop coordination and core strength apart from all the fun, yay!
Camp Inclusions
Camp goodie bag including camp tee-shirt, SuperPark full-grip socks, wristbands and bottled water.
Lunch will be included.
A Dedicated SuperCoach per Group
INDIVIDUAL PRICE: $650
BUDDY PROMO (MIN. 2 PAX): $590/Pax
[Special Price for SuperLite, SuperGold and SuperFamily members]
Camp Dates
20 to 22 december, 9 am to 5 pm
Terms & Conditions
BOOKING
Full payment is taken at the end of the booking transaction and then email confirmation of your booking is sent. Full payment is regarded as acceptance of the booking conditions. Please ensure that you have read and understood all the terms and conditions before confirmation and payment for your booking. 
MODIFICATION
SuperPark Singapore reserves all rights to make any and all changes to this website and activities at its sole discretion without prior notice to the camp participants.
REFUND POLICY
75% full refund with an admin charge of $50 with at least 2 weeks' notice, 50% refund with at least 1 week's notice and strictly no refund for less than 1 week's notice or no show.
WAIVER FORM
All participants are required to read and acknowledge the SuperPark Singapore waiver form before getting into the Park. Click here to fill in your waiver.
PHOTOGRAPHY AND VIDEOGRAPHY
Please be aware that we occasionally take photographs or video of children taking part in their camp for our promotional material, social media content and website videos. This content will be captured by our designated SuperPark Marketing team. Please advise SuperPark Singapore at the time of booking if you have any objections to photographs being taken and used for marketing materials like banners, digital marketing or on our website.
DATA PROTECTION
You consent to SuperPark collecting, using, retaining and disclosing personal data provided to SuperPark, for the purposes of safeguarding and promoting the welfare of your child, and where necessary, for the legitimate interests of SuperPark and ensuring that all relevant legal obligations of SuperPark are complied with.  You give your consent to such collection, use, processing and disclosure provided that at all times any collection, use, processing or disclosure of personal data is done lawfully and fairly in accordance with the Personal Data Protection Act (Act No. 26 of 2012). You also consent to SuperPark's affiliates issuing promotional materials to your email address as provided to SuperPark for marketing.
SAFEGUARDING AND CHILD PROTECTION
SuperPark is an equal opportunity employer and also welcomes all children, regardless of their gender, ability, race or religion. Each child attending camp is of equal value and is entitled to equal access to opportunity. We operate a zero-tolerance policy towards discrimination or bullying of any kind. SuperPark has legal obligations in relation to Child. We are committed to keeping children safe and ensuring that we embed a culture of care at the centre of our decision making.
EXCEPTIONS
The level of support varies with each child. To enable your child to fully participate in and enjoy activities at SuperPark, come to speak to our team. Please contact us at camps@superpark.com.sg or call us at 62395360 to best accommodate your child and make any special arrangements if needed.
On rare occasions, a child may prove incompatible with the general well-being of the camp. For example, bullying, aggressive and/or disruptive behaviour. We reserve the right to exclude those who demonstrate these observable behaviours from the camp.No refund will be made for any remaining camp or program days booked. Any costs associated with the child's exclusion will be the borne by the parent/legal guardian.
CAMPS FAQ
1. Are there toilet and shower facilities?
There is a toilet nearby, and accompanied toilet breaks will be arranged throughout the day. Shower facilities are not available.
2. Can we bring food/snacks?
Yes. Light snacks are recommended and allowed to be consumed on-site.
3. Can we come earlier?
You may only drop your kids off from 8.50 am onwards daily.
4. Is there an adult that will supervise our child/children throughout the camp?
Yes, your child will be supervised by our camp instructors throughout the camp.
5. Can our child/children bring electronic devices
Camp is an occasion for campers to build social skills and make new friends. Thus, we request that all electronic devices be left at home (iPad, iPods, Tablets).
6. What are the safety measures by Forest Adventure?
Prior to departing on the course, participants go through a 20mins safety briefing where the instructor will explain and demonstrate how the safety equipment works and provide full safety instructions. Instructors are never far away should participants require support and assistance