FREESTYLE HALL
Trampoline Platform Singapore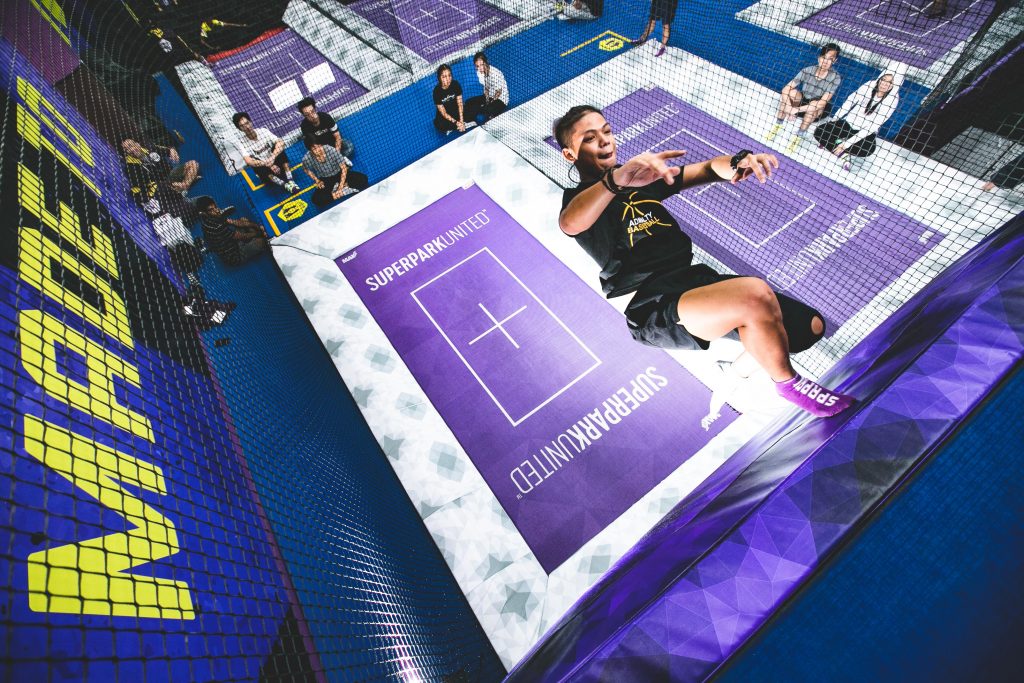 HOW HIGH CAN YOU BOUNCE?
Professional trampolines for serious acrobats.
For your safety and great experience, you need to be at least 120cm for this activity!
While participating in the trampoline, kindly empty your pockets entirely. No belt buckles, protruding hairpieces, or studs on clothing are permitted. (e.g. Jeans/ Pants with protruding studs).
Phones, cameras, and other handheld objects are not allowed on the trampoline mats and padding.
BACK TO ALL ACTIVITIES PAGE
THE RESEARCH HAS LANDED!
The physical implications and improved health benefits of Trampolines are many. Take a look at the stats below, to get an idea of what's to be gained from this activity.
87%
WORKLOAD
Vigorous
Rate when sitting: 37%
Maximum rate: 100%
307
MUSCLE ACTIVITY
Value when sitting: 1
Maximum value: 500
3
HEALTH EFFECTS
Improves maximum performance
Improves anaerobic fitness
Improves muscle fitness
OTHER ACTIVITIES IN FREESTYLE HALL