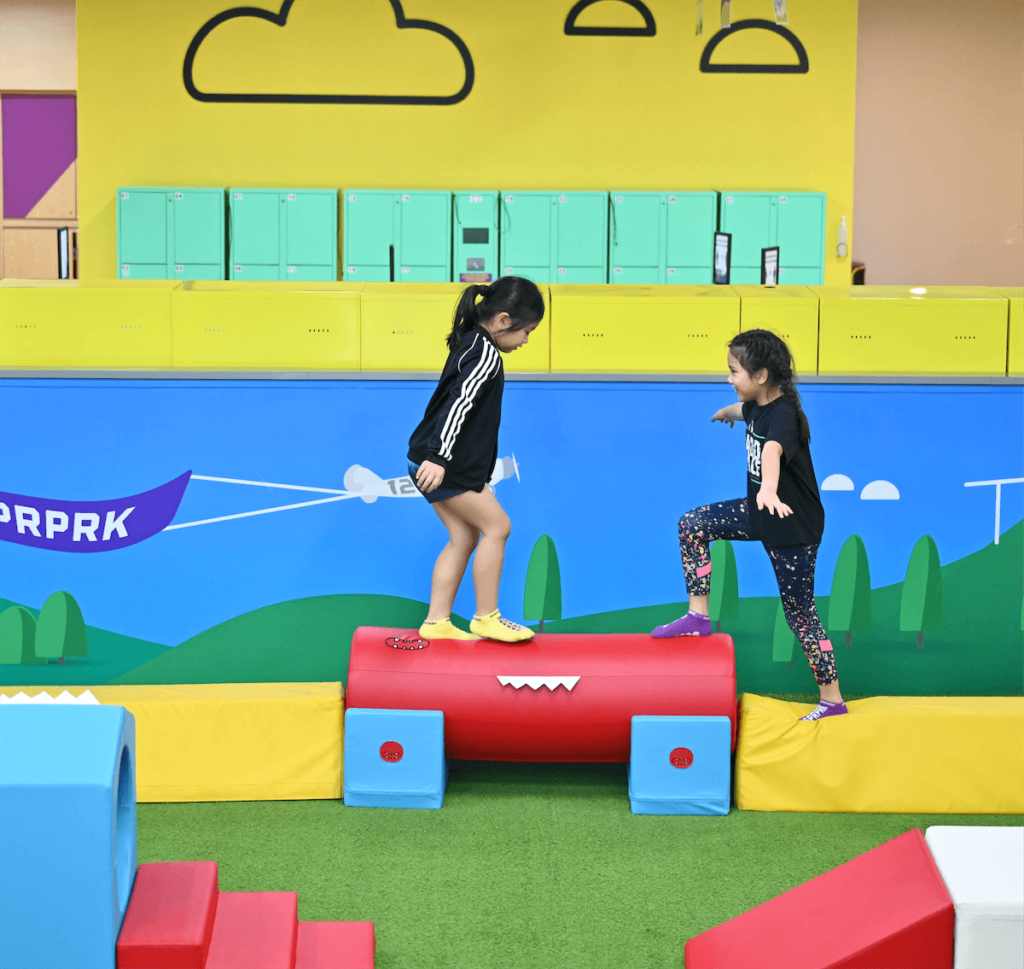 BALANCE, ROLL AND  TUMBLE!
A slew of activities to develop your child's motor skills. Kid's Gym is dedicated for toddlers and preschoolers to move with joy safely.  The circus area also includes fun and educational games for the whole family.
For your safety and great experience, this activity is restricted to a maximum height of 100cm.
BACK TO ALL ACTIVITIES PAGE
THE RESEARCH HAS LANDED!
The physical implications and improved health benefits of Kids' Gym are many.
Take a look at the stats below, to get an idea of what's to be gained from this activity.
84%
WORKLOAD
Vigorous
Rate when sitting: 37%
Maximum rate: 100%
295
MUSCLE ACTIVITY
Value when sitting: 1
Maximum value: 500
2
HEALTH EFFECTS
Improves maximum performance
Improves anaerobic fitness
OTHER ACTIVITIES IN ADVENTURE AREA