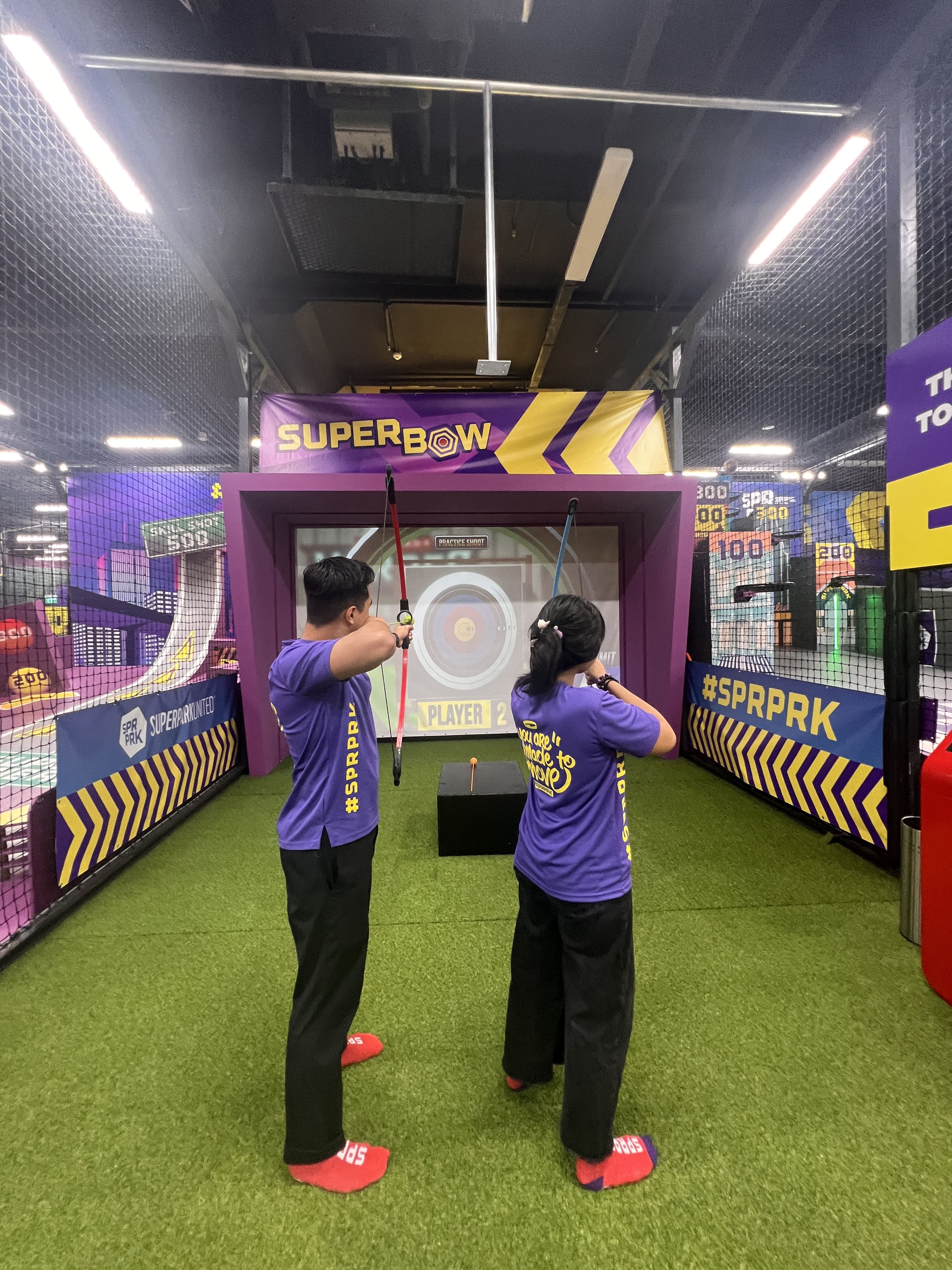 Robinhood? Hunger Games? Hawkeye?
Test your precision as you aim, shoot, and score like a pro at Super Bow! Put your skills to the test by taking on the challenge either as a solo player or by challenging a friend. Discover who can handle the bow and arrow with greater accuracy!
To ensure your safety and a fantastic experience, a minimum height requirement of 100cm is in place for this activity.
Back to all activities page
OTHER ACTIVITIES IN GAME ARENA