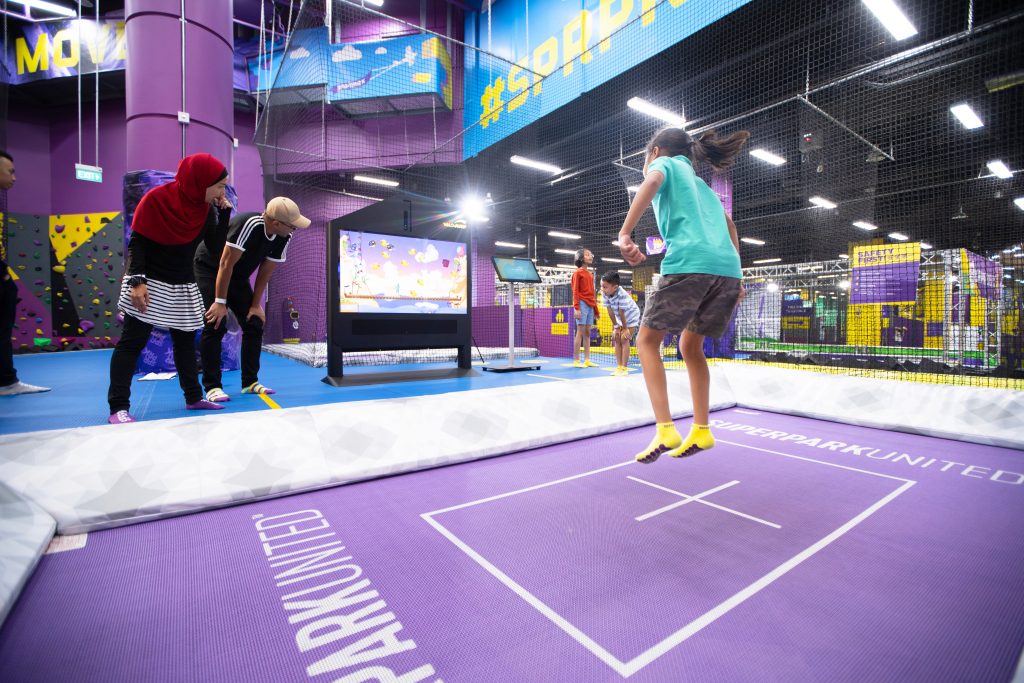 BOUNCE OFF!
Forget about the traditional trampoline, the Valo Jump is here to bump up the excitement level. Complete with digital sensors, bounce your way in this interactive game with plenty of missions and never-ending fun!
For your safety and great experience, you need to be at least 120cm for this activity!
Face mask is exempted during this activity but must be worn promptly after.
Back to all activities page
OTHER ACTIVITIES IN GAME ARENA