Celebrate in style, Move with joy!
Get your birthday treat at SuperPark.
Gather your family and friends for a FUN TIME!
MAY PROMO: FABULOUS 5 PARTY PACKAGE
INCLUSIVE OF PARTY HOST
Birthday party package starts from $400 (U.P. $550) for a group of 5 pax
• Only for birthday bookings made in May
• Valid for parties held before 31 Dec 2021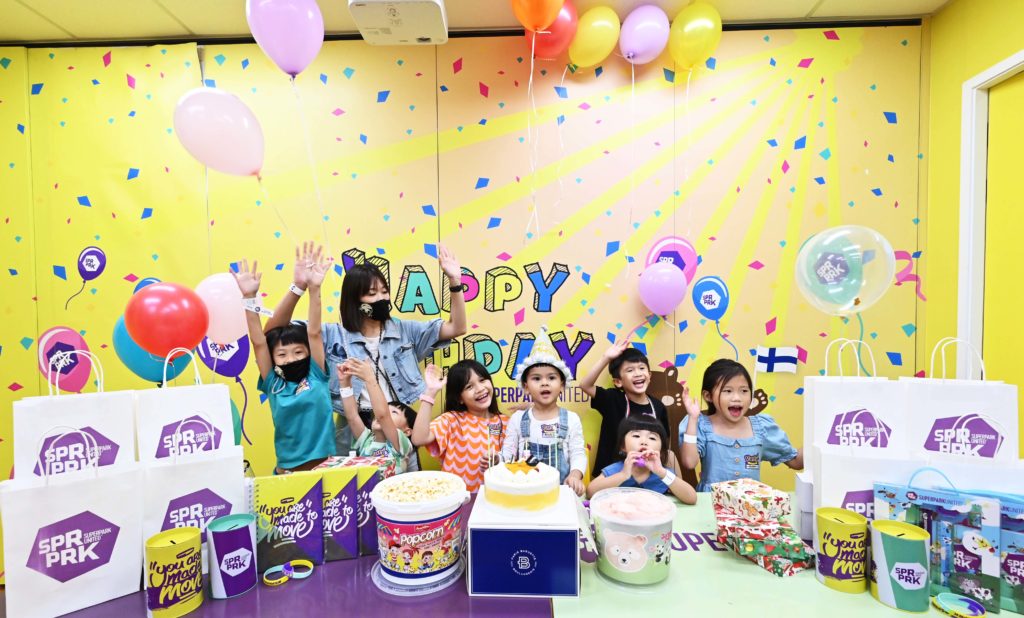 Let our friendly Party Guide host your Birthday here at SuperPark!
✓ Express Private Check-in at arrival
✓ Additional 30 minutes Party Time before play
✓ Inclusive of tickets for 5 pax (inclusive of adults and children)
✓ 2 hours usage of a Private Party Room
✓ 2 hours of Free Play
✓ Inclusive of SuperPark full grip socks for each of the 5 party guests & celebrant
✓ A door gift for each of the 5 party guests & celebrant
*Additional pax at $55 (when permissible)
Indulge in Unlimited Party Fun!
SuperPark strives to bring endless smiles, laughter and "all-you-can-play" activities to all our birthday heroes and their guests. Experienced in hosting over 2000 party celebrations in various sizes, we have many unique features withstand even the most boisterous of people and parties!
#youaremadetomove