GAME ARENA
Indoor Archery Singapore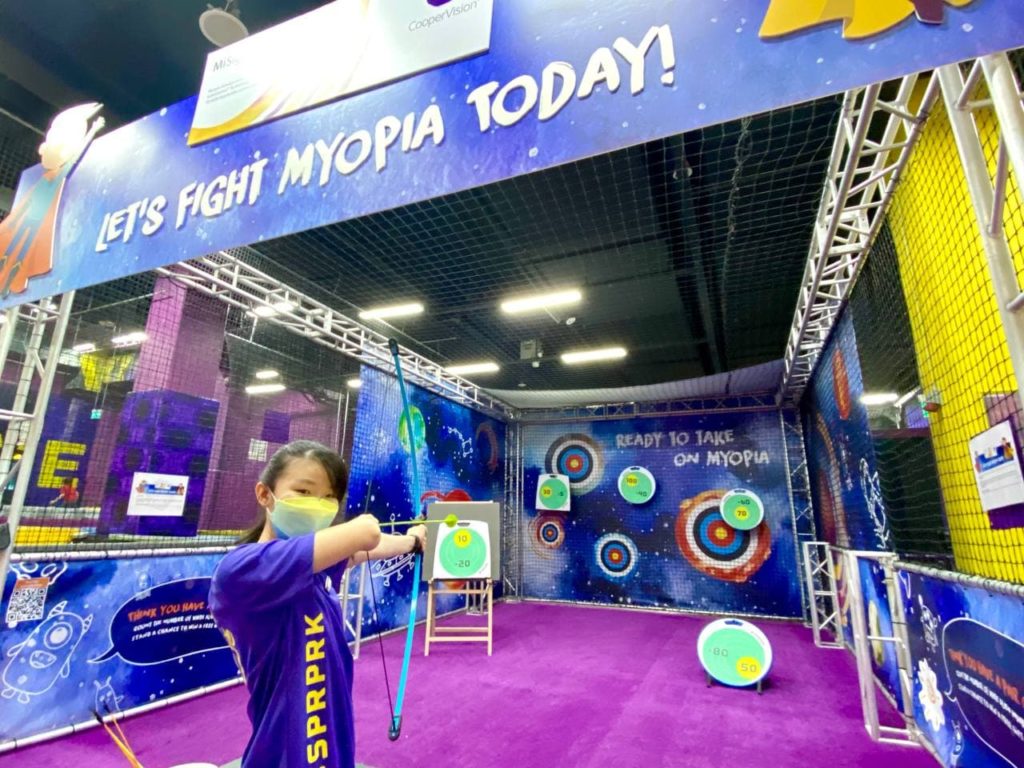 TAKE AIM, SHOOT AND SCORE!
We are excited to announce our partnership with CooperVision one of the world's leading contact lens companies, serving eye care professionals and lens wearers in over 130 countries. CooperVision's innovative products help millions of people see better each day. We look forward to bringing greater awareness on Myopia Management for everyone – the young and the young at heart!
It is time to unleash your hidden Robin Hood. Team up with friends and fire your shot to score!
For your safety and great experience, you need to be at least 100cm for this activity!
CooperVision Singapore
info@sg.coopervision.com
www.coopervision.com.sg
SuperPark Singapore
Learn more about myopia at our Archery Station, located at level 1
OTHER ACTIVITIES IN GAME ARENA