FREESTYLE HALL
SuperClimb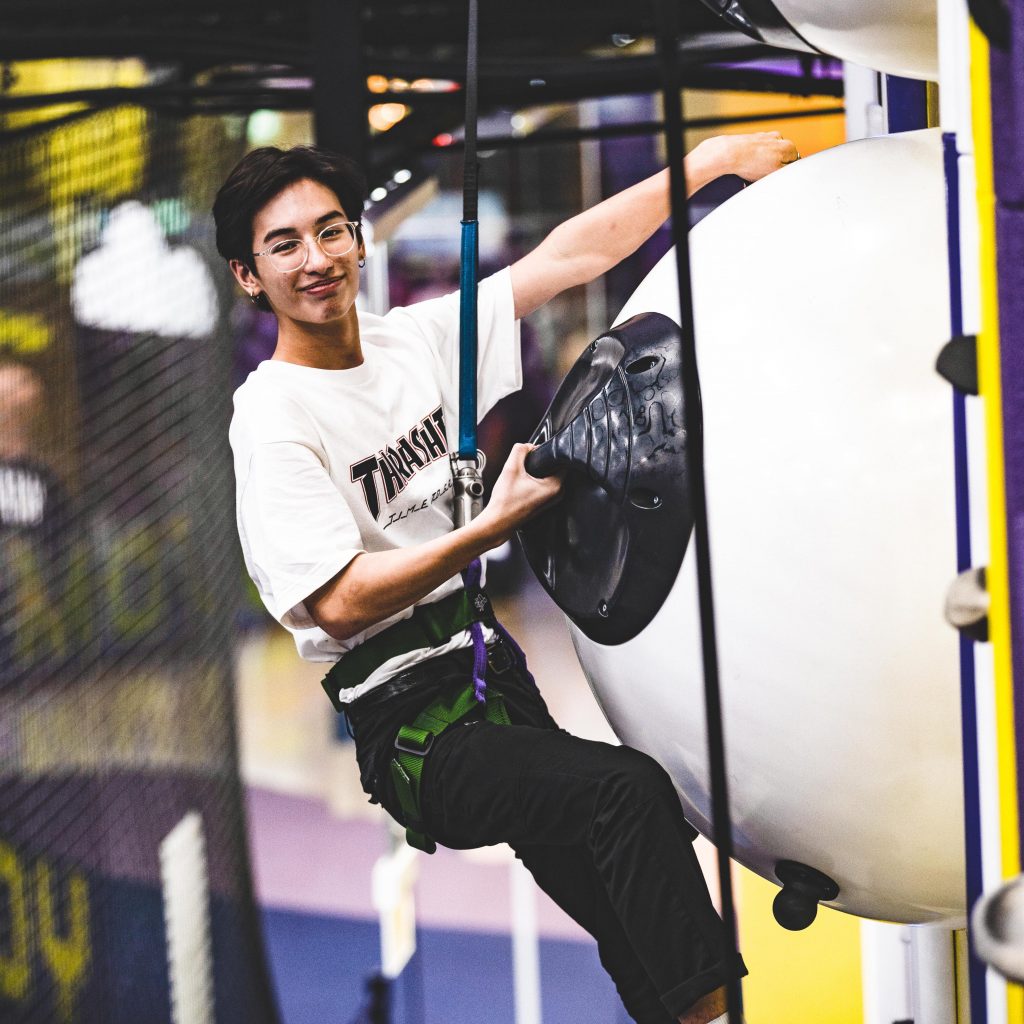 UP, UP AND AWAY!
With 3 panels of varying difficulty, the SuperClimb is catered for climbers and first-time climbers of all ages. Challenge yourself and beat your own record!
For your safety and great experience, you need to be at least 100cm for this activity!
At the SuperClimb, climbing is only permitted while wearing either covered shoes (lace preferred) or climbing shoes. This requirement is in place because laced shoes provide greater support and reduce the risk of injury when properly secured, whereas velcro shoes may come undone easily.
Wearing inappropriate footwear such as slippers, sandals, crocs, loafers, or any other type of shoe that is not suitable for climbing, skateboarding or scooting, is strictly prohibited.
BACK TO ALL ACTIVITIES PAGE
 OTHER ACTIVITIES IN FREESTYLE HALL