FREESTYLE HALL
Skate and Scoot World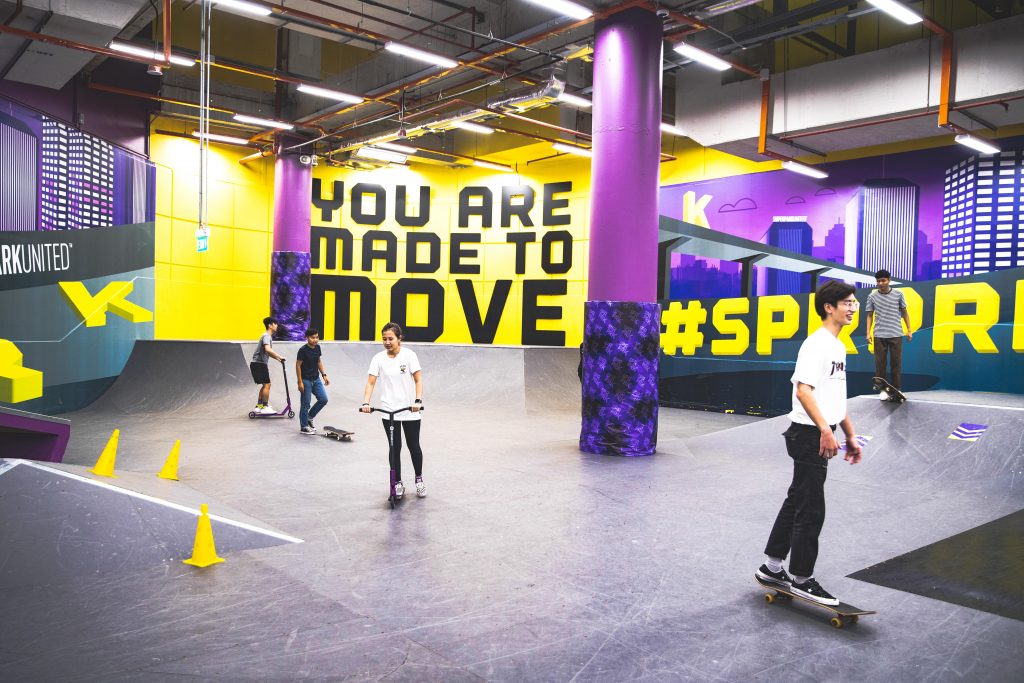 INDOOR PARK – OUTDOOR FEEL!
Our famous skate and scoot park, complete with awesome ramps, rails, and kickers. Hone your skills with a skateboard or scooter. Flip, slide and skate away in the only indoor skate park in Singapore!
You may bring your own protective gears, skates and scooters.
For your safety and great experience, you need to be at least 120cm for this activity!
BACK TO ALL ACTIVITIES PAGE
THE RESEARCH HAS LANDED!
The physical implications and improved health benefits of Skate and Scoot World are many. Take a look at the stats below, to get an idea of what's to be gained from this activity.
73%
WORKLOAD
Moderate
Rate when sitting: 37%
Maximum rate: 100%
118
MUSCLE ACTIVITY
Value when sitting: 1
Maximum value: 500
2
HEALTH EFFECTS
Improves maximum performance
Improves anaerobic fitness
OTHER ACTIVITIES IN FREESTYLE HALL